GNSS/GPS-backup-as-a-service
Mitigating GNSS vulnerabilities
Critical network infrastructure is increasingly dependent on precise synchronization and timing. As operators address this need by adding GNSS receivers across their geographically dispersed networks, their infrastructure becomes more and more vulnerable to jamming and spoofing attacks. GNSS/GPS-backup-as-a-service (GBaaS) makes them independent from GNSS. With GBaaS, a specialized service provider operates a robust and reliable network, delivering precise and secure timing to critical infrastructure as a backup to highly vulnerable GNSS.
Assured PNT platform
Our aPNT+™ platform combines multi-band, multi-constellation GNSS receivers with PTP-network-delivered timing from highly accurate, redundant ePRTCs leveraging the latest optical cesium technology.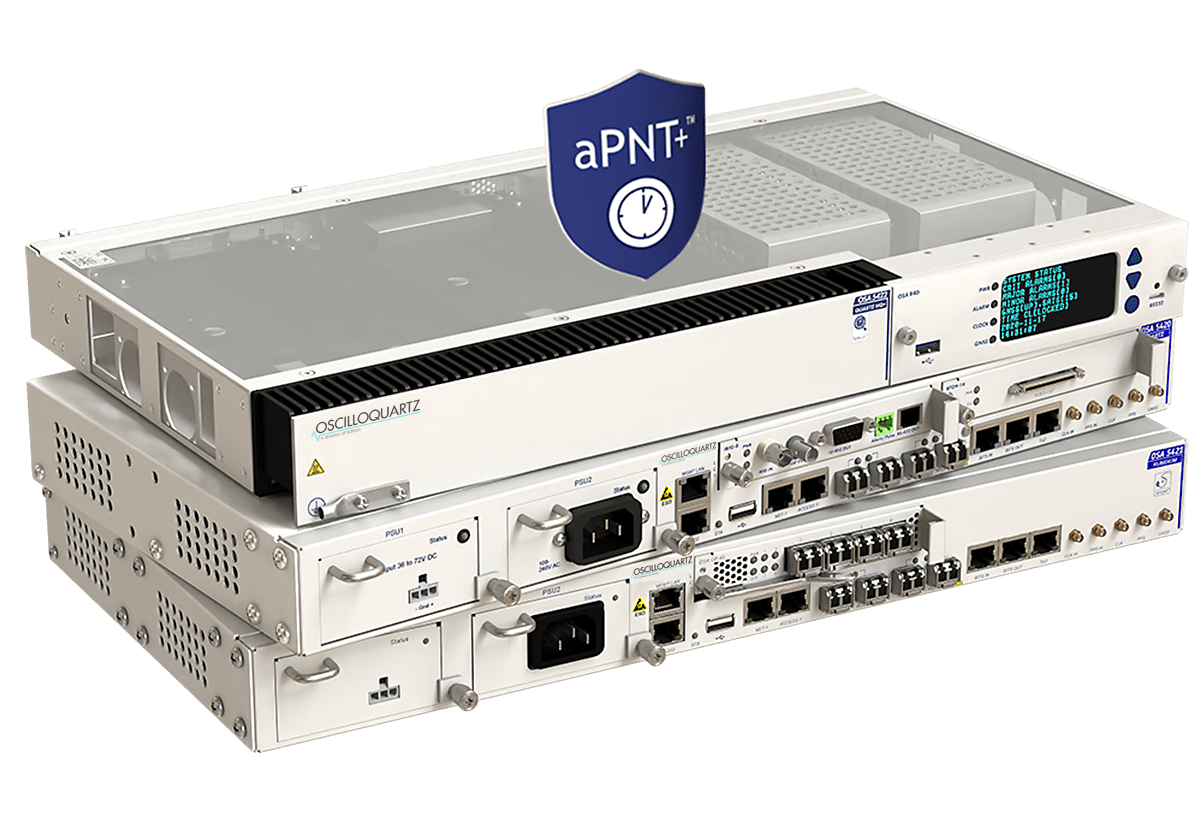 GBaaS offers the opportunity to source mission-critical PNT services from an experienced specialist service provider.
Robust and resilient synchronization
Service providers can now render timing networks more secure with our combination of multi-layer detection, multi-source backup and fault-tolerant mitigation.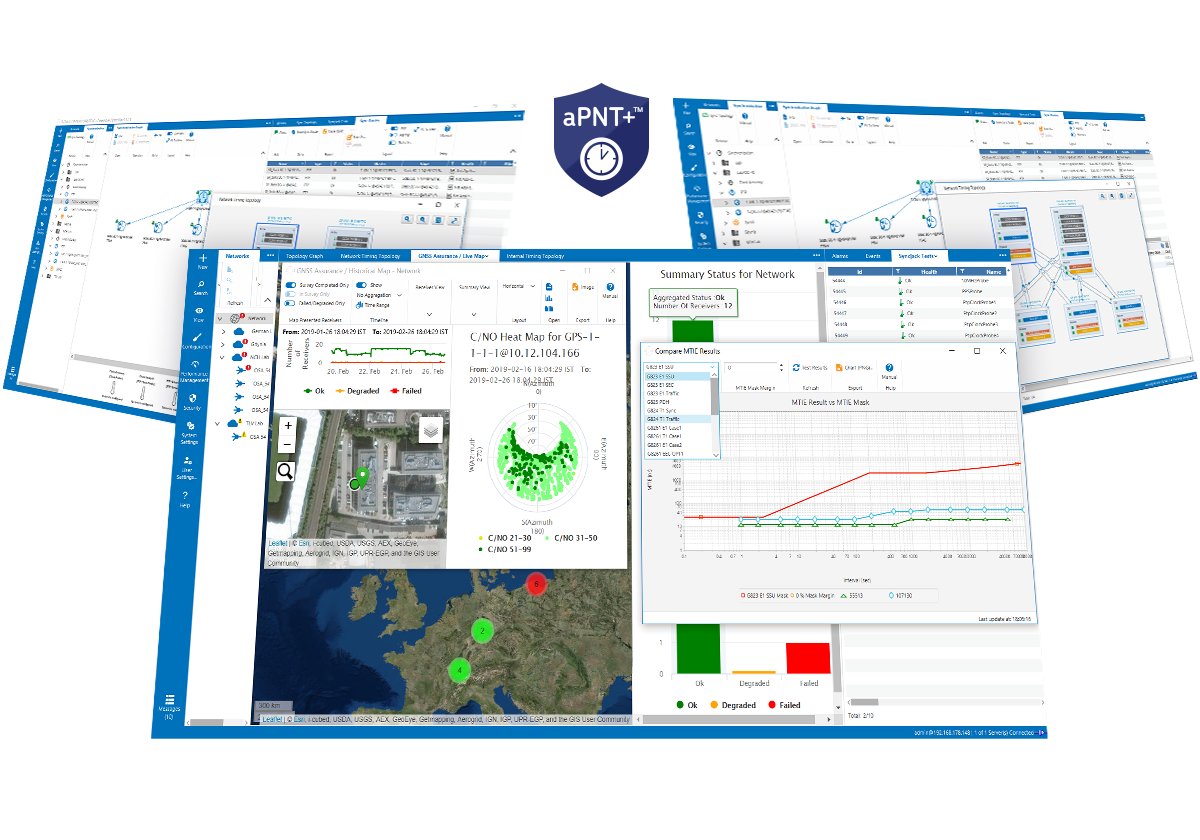 AI/ML-assisted timing management
Infrastructure for resilient and assured PNT services is complex. It comprises multiple technologies and is frequently implemented across a large geographical area. Sophisticated management tools are needed to simplify operations and enable proactive fault mitigation. ADVA Ensemble Controller and Sync Director utilize both our unique Syncjack™ timing assurance technology and AI-/ML-assisted predictive maintenance, helping to prevent failures before they can impact PNT services.
Market-leading PNT technology
Unique in our industry, the ADVA aPNT+™ platform combines satellite-delivered and network-delivered timing from redundant core clocks together with AI/ML-assisted management.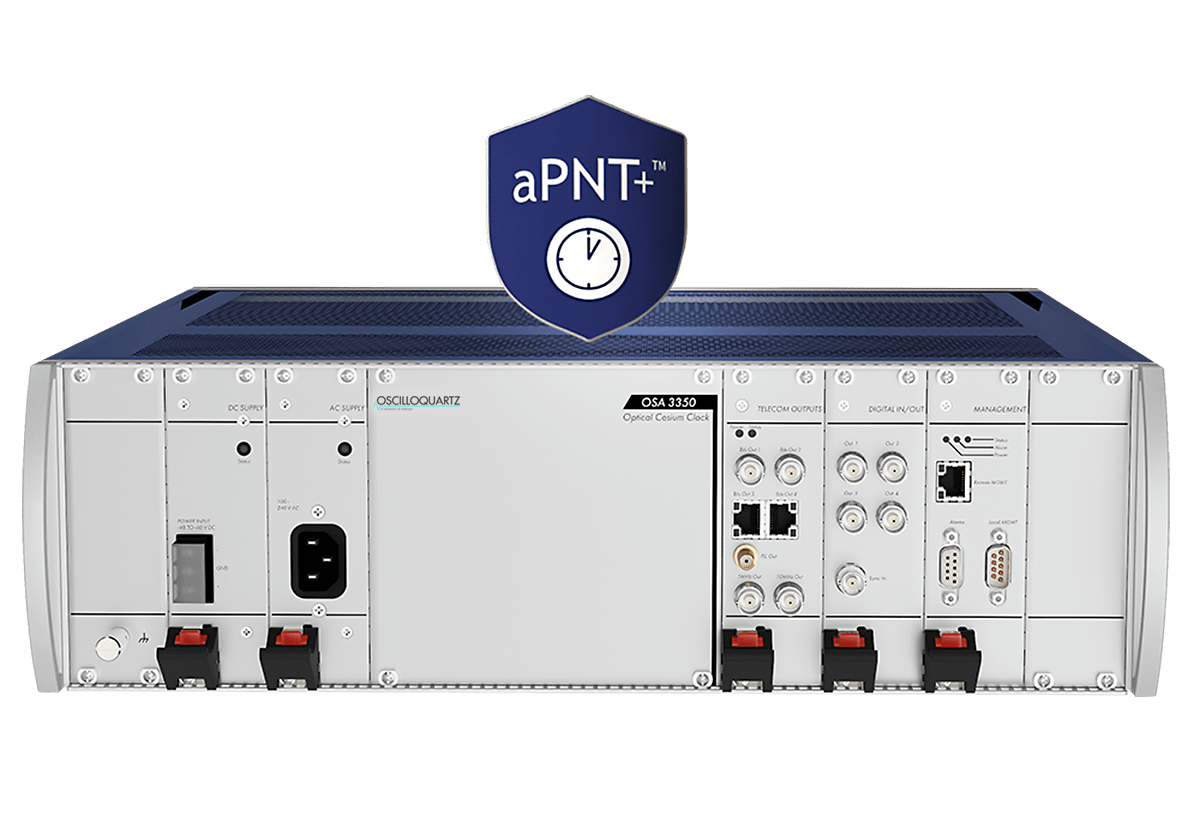 Meeting the latest PNT requirements
PNT services are fundamental to the resilient and efficient operations of many critical infrastructure sectors. But PNT capabilities are not among their key competences. That's why governmental bodies are responding to the increasing risk of critical infrastructure depending on GNSS as its only source for PNT services with regulations and requirements. GBaaS offers the opportunity to source mission-critical PNT services from an experienced specialist service provider. As such GBaaS is a highly efficient strategy for critical infrastructure operators for GNSS vulnerability mitigation, enabling resilient and robust operations and meeting the most recent PNT regulations.