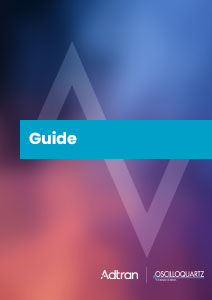 Assured PNT sync planning for smart digital grids
The risks associated with GNSS vulnerabilities and cyber threats to positioning, navigation and timing (PNT) services are growing, with the economic cost of a GPS outage in the US currently estimated to be 1 billion USD per day. For power utilities, a major rethink in network planning architecture is now urgently needed, especially time synchronization and PNT service assurance.
Based on guidelines from the US Department of Homeland Security (DHS) and National Institute of Standards and Technology (NIST), we've developed an intelligent aPNT platform. This leading-edge, assured PNT grandmaster clock architecture delivers resilience, robustness and security by providing multi-layer detection, multi-source backup and multi-level fault-tolerant mitigation.
Find out more about our scalable aPNT intelligence platform integrated into our comprehensive product portfolio. Read how our smart grid timing architecture with PNT assurance makes it easy to plan and architect timing for digital substations, while integrating legacy systems to protect existing investments. And discover how to protect your utility network from PNT disruptions with defense in-depth and AI/ML technologies.